Details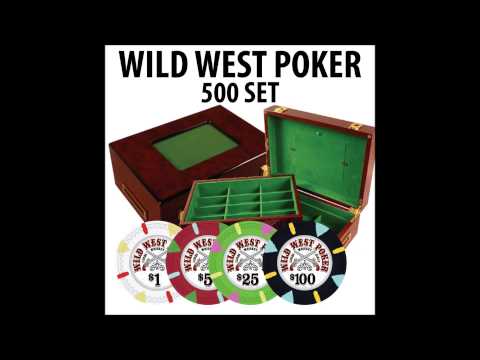 Best Selling Poker Chips in Calgary - Wild West Poker Chips - YouTube
Video will open in a new window
Finally the search is over for the perfect poker chip set. These fantastic chips are super heavy 14 gram poker chips.
These 14 gram Wild West Poker clay composite poker chips will bring the look and feel of a casino card room to any home game. A unique and attractive edge design surrounds an inlay that displays the denomination of each chip and the words "Wild West Poker". These chips are eye-catching as well as classy.
A Straight Poker Supplies Exclusive Line!
Wild West Oijer chips are 39 mm diameter and are the most authentic poker chips available to the home poker player next to the Paulson chips. These chips incorporate the multi-coloured edge spots. Tri-tone colour and durability make them the top of the line poker chip style available from Straight Poker Supplies.